DuroMax XP15000EH -15000 Hybrid Portable Generator | Free Shipping US
SKU: XP15000EH
Sorry, this item is out of stock
DuroMax XP15000EH - 15000W Hybrid Portable Generator | Free Shipping US
DuroMax XP15000EH
The DuroMax XP15000EH 15000W generator delivers the equivalent power of a large, residential standby generator in a compact, portable size that is easy to transport and store. Featuring the newest engine design from DuroMax, the 713cc V-Twin engine provides plenty of power for virtually any application. Whether you're a homeowner who needs a backup power source for emergency situations or a construction worker who needs to use power tools onsite, this generator gets the job done.
For Demanding Applications
The DuroMax XP15000EH 15000W generator is a true workhorse that can handle it all. This unit was designed to run for extended amounts of time, thanks to the large, easily accessible fuel tank that lets it operate for approximately 9 hours on half-load. This powerful generator will easily power most essential and luxury appliances and electronics during a power outage. It can even be fed to a 50-amp breaker if you need to keep your central AC running.
Features
Dual fuel technology facilitates propane or gas operation
Powerful V-Twin DuroMax engine stands up to heavy loads
Versatile generator perfect for home, work, or recreational use
Low oil protection prevents the engine from damage
Easy key start allows for simple, straightforward startups
Multiple outlets for connecting multiple devices
Heavy-duty lifting bar for easy transport
GFCI-protected household outlets
Runs up to 10 Hours at half-load on gasoline
Runs up to 6 Hours at half-load on 40 lb. tank with propane
Full EPA and CARB compliance permits use in all 50 states
Applications
Jobsites
Home backup
Outdoor events, RVs, camping, and recreation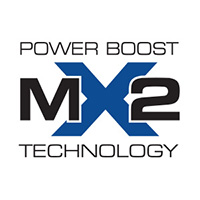 Power Boost Technology: Double the 120V power for Applications and RV's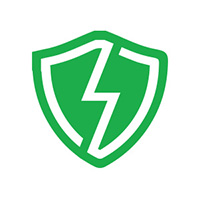 Surge Arrest: Protects your generator from power surges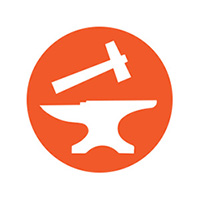 All Metal Construction: Built tough to last even on the roughest job sites.
Extended Runtimes: Up to 10 hours on a full tank of gasoline
Outlets
(2) 120V 20 amp standard receptacles
(1) 120/240v 50 amp heavy-duty outlet
(1) 120/240v 30 amp twist lock
(1) 120v 30 amp twist lock
What's in the Box
713cc V-Twin portable hybrid DuroMax XP15000EH 15000W generator
12V generator battery
Generator wheel kit
Generator tool kit
Owner's manual
Warranty
3-year residential limited factory warranty
1-year commercial limited factory warranty
30-day satisfaction guarantee.
Only as Strong as Its Core
The DuroMax XP15000EH 15000W generator features a rugged steel frame roll cage, two large, easily graspable stowaway handles, and heavy-duty wheels to make moving this unit a simple process. This unit is also perfect for worksites, as it features a removable lifting brace that makes raising it off the ground easy with jobsite hoisting equipment.
Safe & Reliable Operation for Any User
Engineered to be safe and easy to operate, the DuroMax XP15000EH features a user-friendly electric start mechanism that's as easy to operate as starting a car. You can also use the recoil start to make transportation a breeze, regardless of the terrain. The oversized noise-reducing muffler has an integrated spark arrestor for safe use in national parks, worksites, campgrounds, and other mandated areas.
Purchase this powerhouse of a 15000W generator for less at Amazing Generators today, and receive free shipping throughout the U.S.