DuroMax XP12000EH Dual Fuel | Free Shipping Puerto Rico
DuroMax Dual Fuel
The DuroMax Dual Fuel XP12000EH 12000 watt generator offers exceptional power and versatility to prepare you for outages or outdoor activities. Boasting 12,000 watts of power, this high-performance generator is equipped to handle all of your needs. You can run the generator with your choice of propane or gas. With propane, you can expect 20 hours of run time without gasoline emissions.
"Beast" of a Generator
This powerful unit is nicknamed the "BEAST" for a reason. The compact, portable DuroMax Dual Fuel XP12000EH 12000 watt generator delivers a level of power normally only available in home standby units. Whether you need to power your essential appliances during an outage or enjoy electronics while you're camping in an RV, you can count on this unit to deliver. Enjoy outstanding versatility and power with this reliable, portable generator.
Features
Dual fuel technology allows the unit to run on gas or propane
Rugged frame with four-point fully isolated motor mounts delivers quiet performance
Full power panel has an oil warning light, voltmeter, circuit breaker, and power outlets.
Runs for up to 8 Hours at 1/2-load on gasoline
Runs for up to 8 Hours at 1/2-load on 40 lb. tank with propane
Low oil shut-off mechanism prevents engine overloads
Muffler keeps the engine quiet and discrete
EPA and CARB compliant for use in all 50 states
Applications
Construction sites
Emergency home backup
Outdoor events/RVs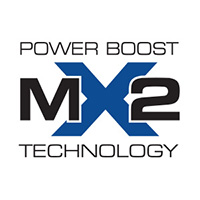 Power Boost Technology:Double the 120V power for Applications and RV's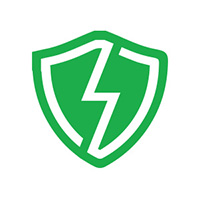 Surge Arrest: Protects your generator from power surges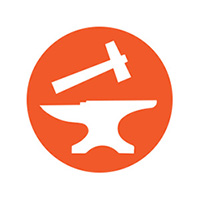 All Metal Construction: Built tough to last even on the roughest job sites.
Extended Runtimes: Up to 10 hours on a full tank of gasoline
Outlets
(2) 120V 20 amp standard receptacles
(1) 120v/240v 50 amp heavy duty outlet
(1) 120/240v 30 amp twist lock
(1) 120v 30 amp twist lock
What's in the Box?
DuroMax Dual Fuel XP12000EH 12000 watt generator
12V generator battery
Generator wheel kit
Generator tool kit
Owner's manual
Warranty
3-Year residential limited factory warranty
1-Year commercial limited factory warranty
30-day satisfaction guarantee
Only as Strong as Its Core
Powered by a 457cc DuroMax OHV engine that feeds the fully loaded power panel, the DuroMax Dual Fuel XP12000EH is a true workhorse that boasts an incredible 12,000 watts of power. The power panel also features individual breakers to prevent overloading, ensuring optimal safety during use. The muffler uses a spark arrestor, ensuring that the unit is EPA-approved for use in U.S. national parks. This versatile 12000 watt generator is suitable for any situation when portable power is required, from heavy storms at home to camping trips in the wilderness.
Safe & Reliable Operation for Any User
The user-friendly DuroMax Dual Fuel XP12000EH features an intuitive electric start function that is as straightforward as starting a car. This unit also comes equipped with a recoil start in case of battery drainage. The tires are solid-fill, so you never have to worry about them going flat. Plus, this unit's high-leverage handles make transportation and storage a breeze. The onboard, oversized muffler keeps noise to a minimum, and it has a built-in spark arrestor for safe, compliant use on mandated job sites and campgrounds.
Order it today from Amazing Generators and receive free shipping to Puerto Rico!